BASED OUT OF
BOULDER, COLORADO
Our story started with wanting to live forever. Or at least as long as possible. But one thing stood in our way. Death. So we decided to fight it — by making the realest kombucha from organic black and green tea, and master the healthiest, bubbliest, tastiest elixir our mortal bodies could handle. It's everything you need to make death wish it wasn't born.
Mortal Kombucha is energizing kombucha brewed from black tea, liquified snowflakes, and supercharged with all-natural ingredients. It blends all the foofoo you love about ordinary kombucha with the stuff that's awesome: bubbles, fruit, and a power packed punch of b-vitamins, antioxidant destroying free radicals and symbiotic nutrients. It's natural, organic, non-gmo and terrific. It high-fives your taste buds and will have your gut swooning for more. Grab a bottle, finish it and #BeGutsy. It's everything you need to Fight Death.
We were born with
a fight in us.
Call us stubborn but our dream of making the most awesome kombucha just won't die. And that's the spirit that goes into every single bottle we make. Help your gut get happy with a careful combo of probiotics and deliciousness. and turn your body into a delightful death-fighting machine.
THE INGREDIENTS
THE BEST WATER:  Mortal Kombucha is brewed with liquified snowflakes, that cascade down the great Rocky Mountains becoming single source natural spring water before being fermented with tea, organic evaporated cane sugar and crisp, clean Rocky Mountain air.
THE BEST TEA: Our green and black tea is the busiest and nicest tea we have ever met. It's sourced from the foothills of the Himalayas in Bangladesh and sustainably sourced to respect nature and the environment. On top of that our tea doesn't just get up and leave – every leaf supports the local communities and gives back through cattle lending programs, education infrastructure, and other resources.
THE BEST FRUIT: Organic, Non-GMO – good for your guts and designed to make you swoon.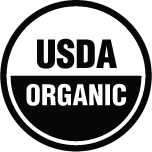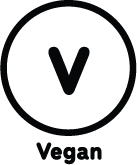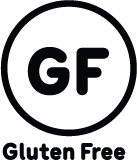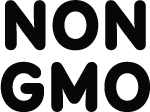 Our
Founder
Who made this stuff? Founder Becca Schepps loves to move, get physical and sweat.
She grew up swimming, jumping out of half built houses onto dirt piles, ducking from soccer balls, playing backyard spud and hustling selling lemonade, friendship bracelets and car washes to all her neighbors. She went on to row crew at the University of Wisconsin – Madison, raced bikes and help launch a few brands along the way.
So when she was diagnosed as a Type 1 Diabetic she was a bit shocked. "Why me!" Anyways… The "why" was because that led to kombucha. Low in sugar, high in bubbles. Absolutely rad tasting? Sounds like the perfect companion for every mortal pursuit.
So she made it. Made it flex it's cool. And now you get to drink it.